Has anyone noticed that the Texas Bar "Section" for JP Courts is chaired by a bunch of attorneys that dedicate their practice solely to representing real estate developers and landlords for evictions and other matters?
While some some lawyers practice "Landlord Tenant" law, and represent parties on both sides (although as a Plaintiff tenant it is not easy to find representation and when you do they might just vanish, but more on that another day), none of the lawyers found in this Section represent any sense of balance when it comes to this area of law.
So, might this be a case of cronyism? It's been while since my political science days, but I don't think one needs a background in political theory to see that this violates principals of equal representation and fairness. Considering the Justice Courts are the first stop for eviction in Texas, a state that requires only three days notice to vacate before suing for eviction, it certainly seems biased that the Texas Bar would allow this group to form and work together to control policy. All of these lawyers make a living based on the laws that govern the Justice Courts. All of these lawyers make money off people that are evicted from their homes.
A fair system is one that resembles the diversity of the people and issues it oversees. There is no balance here. There is no diversity here. There is no equal representation here. This is mockery of the system; a group that doesn't even try to hide where their interests lay. Being a pro se litigant in Justice Court was like screaming in silence for nine long months. I'm not sure which is worse: having it spread out over time, or the speed at which eviction cases proceed, leaving either party without representation wondering what the hell just happened.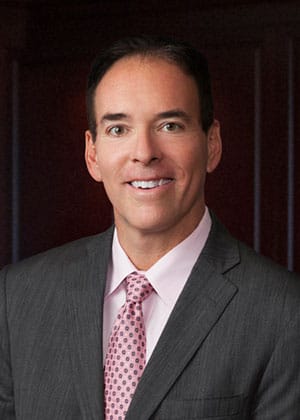 A partner at Hoover Slovacek, a menace of a firm if I've ever seen one.
Howard is a Partner and the head of the multi-family practice.
"Mr. Bookstaff has been honored to serve as general counsel of the Houston Apartment Association since 1995, has authored amicus curia briefs and is actively involved in the apartment industry's legislative efforts, both locally and in Austin. Additionally, he has assisted in the drafting of a number of Houston city ordinances as well as Texas state landlord/tenant laws."

Howie's bio
SO basically Howard is a lawyer for the useless HAA… How cruel does the "apartment industry's legislative efforts" sound? Can you imagine actually supporting the actions of a company such as RPM Living? Make sure you click on "Read More" to get the full report. What does it take to get a red alert from the BBB? People at RPM Living treat their residents like absolute dirt. I don't know that Howie has any direct affiliation with RPM Living except that his role as GC and his participation in the HAA's youtube channel, makes it pretty much without objection.
Who hurt you Scott? Surely there are better ways to fulfill your days.
"Mr. Fournier is primarily responsible for our forcible detainer docket. He has successfully tried hundreds of forcible detainer ("eviction") lawsuits in a variety of Texas venues."

Scotty's bio
Your mom must be proud, Scott.
Scott is an associate of this little firm that proudly displays their "Landlord Tenant" practice by displaying photos like:
Great stock photo.
They are apparently so busy doing evictions that they can't even update their site informing people of the exciting Multi-family Legal Summit from 2020.
Here are some exciting photos from a few years ago.
Who should attend you might ask?
Owners
Senior Management
Regional Supervisors
Property Managers
Assistant Property Managers
Leasing Agents
All Operators of Apartment Communities
Oh and lawyers. And judges, but they just go for the bagels, right?
Secretary – Marty Leewright
Marty wasn't such an obvious addition. However after a bit of reading, I learned his practice of law formerly consisted of working for landlords that are members of the Apartment Association of Tarrant County.
You might think for a moment that Marty wasn't so bad. After all, he did help this family.
At the end of the story Marty says
"Almost everywhere in the United States, tenants often have far more rights than they know of."

– Widsom by Marty Leewright
Wow Martin. Thank you for this update. Let's rephrase. "Almost anywhere in the United States, _____________ often have far more rights than they know of."
This, Martin, is why people HiRe AtToRnEyS. But people being evicted get barely any notice nor do they get an attorney.
Council Members – Term Expired 2022
Kevin Fulton – Fulton Law Group
Why am I not surprised to see my buddy Kevin's face on here? I know what you did last summer, Kevin. Well ok, it was summer of 2020 and you know too.
Kevin's firm boasts 1,163 evictions in 2022 and 2023 YTD.
ONE THOUSAND ONE HUNDRED SIXTY THREE.
And that's just in Harris County. Give this guy a gold star.
Michael Scott – Scott & Associates
Mike isn't an eviction lawyer but he practices nationwide debt collection. Maybe you've had a debt collector or two call you. I have, and most of the time they are actually pretty friendly. Then there are a few that engage in abusive debt collection. I've never had the pleasure of dealing Michael Scott's firm but the interesting this is that there are 3 other law firms on the first page of google asking if people have been sued by Michael Scott's firm. Seriously. Google it.
The stated purpose of the Justice Court section of the
Texas Bar is:
"…to further the administration of justice in the Justice of the Peace Courts, to provide a forum for the exchange of information on matters of practice and procedure in Justice of the Peace Courts, to provide information and educational opportunities for the membership, and to cooperate closely with the State Bar of Texas and other professional organizations in developing, supporting and promoting legal and professional activities affecting Justice of the Peace Courts."
To the "attorneys" suing for eviction against people who have no representation:
How fulfilling is your life spent in "Justice" Court against people that have no representation? Do you feel like you accomplished anything? Do you pat yourself on the back and say, "Job well done sir. I just won that case". You didn't win. Winning in court against someone with less than a few weeks, at best, who is facing homelessness and has no lawyer is not winning, not at all.
Don't you guys want a little challenge in life?